Wichita Restraining Order Attorney
Beall & Mitchell LLC Helps Protect Your Rights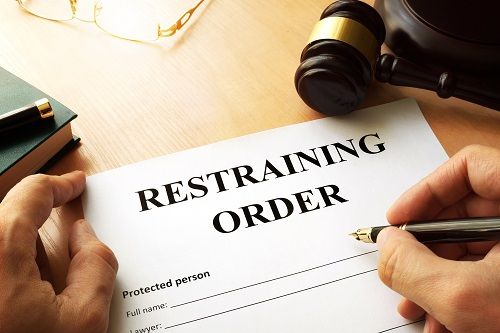 A situation that has resulted in the filing of a restraining order is often frightening and disorienting. In most cases, someone you care about has become violent or accused you of being violent, resulting in a rupture of the relationship.
Whether you need to file a restraining order or respond to one, Beall & Mitchell LLC can help. Our Wichita family law attorneys understand that emotions run high in these kinds of cases, and we're here to offer an objective and reasonable legal representation. We'll help you understand your options and make the best choice for you.
There are two kinds of restraining orders in Kansas:
In both cases, it is important that you correctly follow the legal process. A temporary order is filed in emergency situations and lasts until the court can review the case. At the hearing, both parties have the opportunity to share their side of the story. The judge will then decide whether to issue a final protection order, which can last up to one year.
If you need a Wichita lawyer for your restraining order case, contact us
at (316) 842-4014.
Choose Beall & Mitchell LLC as your Wichita Family Lawyers
At Beall & Mitchell, LLC, our team believes in firmly representing your interests in court while being compassionate for your situation when we meet to discuss your case. Restraining order cases are emotional, frightening, and can significantly impact your daily life.
We want to be as accessible for you as possible. We have evening and weekend hours available by appointment, and we are willing to meet you at a location other than our office if it's more convenient to you. We want you to feel good about working with us on your restraining order case.
For a free fifteen minute consultation on your legal needs regarding a restraining order, contact us at (316) 842-4014 today. Se habla español.