Family Law Attorneys in Wichita, KS
Helping Families Through Divorce And Other Family Law Matters in Kansas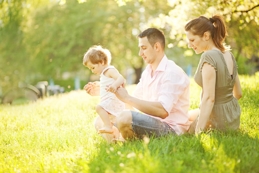 Anytime you are dealing with legal matters affecting your family, tension and stress levels are likely to be running high.
At Beall & Mitchell LLC, our Wichita family lawyers understand this. When you come to our law offices, we will work to reduce the stress and tension when you are facing emotional legal matters.
In addition to providing effective legal representation for your divorce and other family law concerns, our team provides open and honest communication coupled with personal attention. We strive to make our clients as comfortable with the legal process as possible.
Are you looking for legal guidance for your family law concerns? Call Beall & Mitchell LLC today at (316) 842-4014 or contact us online to schedule a free 15-minute consultation with our Wichita family law attorney.
Family Law Cases We Handle in Kansas
With our broad legal background, Beall & Mitchell LLC provides comprehensive assistance for a wide range of matters.
Our family lawyers in Wichita can help assist you with the following:
Whether you wish to adopt a child or your child is facing harassment from classmates, trust our law firm for the help you need. Our experienced Wichita family lawyers can help you resolve all legal concerns affecting your family and guide you in moving on with your life.
Contact Our Family Lawyers in Wichita Today
When you need experienced legal advocacy to protect your family and your best interests, contact our Wichita family law attorneys. We are truly dedicated to our clients, and your case matters. Let us provide the personalized representation you need to help you move forward.
Contact Beall & Mitchell LLC today to speak with our family law attorneys in Wichita, KS.