Wichita Divorce Lawyer
Working to Minimize Stress During Your Divorce
Divorce can be a difficult and emotional time for anyone, particularly if children or a significant amount of assets are involved.
To ensure that your best interests are secured and you understand all of the choices available to you, you need a dedicated Wichita divorce attorney willing to put in the time and effort.
How Can Beall & Mitchell LLC Help You?
We are committed to working with clients to find the most effective solution possible so they can move forward with the least amount of anxiety and stress about their situation.
Contact Beall & Mitchell LLC now to schedule a consultation with our Wichita divorce lawyer!
Our divorce lawyers in Wichita, Kansas can assist with:
Beall & Mitchell LLC can help you navigate the complicated family courts across Wichita and protect your best interests.
Finding the Right Approach for Your Divorce
There are several different ways to approach a divorce, including:
Mediation: You and your spouse, each with an attorney, hire a third party to mediate your case and assist in the settlement of issues.
Collaboration: You and your spouse work together with your lawyers to find a fair divorce solution and avoid court.
A full court trial: Necessitated by some contested aspect of the divorce, your divorce settlement will then be decided by the courts.
Grounds for Divorce in Kansas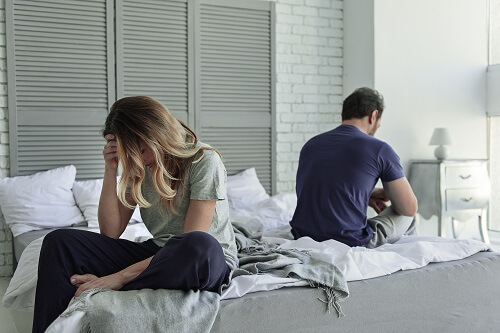 Kansas is primarily a no-fault divorce state, though it does still recognize fault divorces. With a no-fault divorce, you don't need to prove that your spouse did something that caused the breakdown of your marriage. Instead, you only need to state that your relationship is irretrievably broken and that there's no hope for reconciliation. This often helps divorce cases to be less contentious.
If you would like to file for a fault divorce, which attributes the end of your marriage to your spouse's conduct, then Kansas recognizes the following as grounds for a fault divorce:
Failure to perform marital duties
Incompatibility due to mental illness or incapacity
If you file for a fault divorce, you will not only have to explain how your spouses' actions broke your marriage, but you will also have to prove that their actions actually took place.
Choosing a Wichita Divorce Lawyer
Beall & Mitchell LLC have over 35 years of combined experience in every aspect of family law and we are committed to giving you the highest quality representation available.
Our team of Wichita divorce attorneys understands that a divorce is a difficult time, and we want to make our services accessible and flexible. We offer a variety of appointment times that will fit around your schedule, and we are willing to meet you outside our office if that works best for you as well.
For a free 30 minute consultation, contact our divorce lawyers in Wichita, Kansas at
(316) 842-4014 today!