Wichita Child Custody Lawyer
35+ Combined years of Experience On Your Side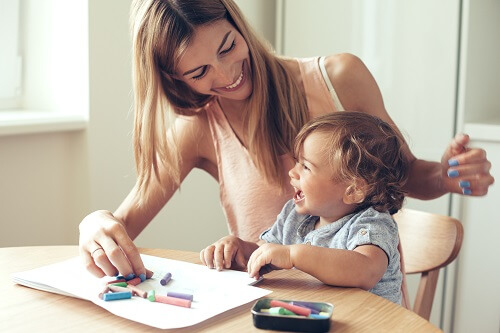 Dealing with a child custody case can be complicated and highly emotional. With so much at stake, you cannot afford anything less than an experienced, dedicated Wichita child custody attorney. Our team at Beall & Mitchell LLC has over 35 years of combined experience with family law issues of all kinds. We understand that your child's future is on the line, and we are committed to helping you resolve your legal issues efficiently and skillfully.
We can help parents find a workable custody arrangement that addresses:
Where and with whom will the child live
How much time will the child spend with each parent
Picking up/dropping off the child from school
What happens to the child during vacation breaks
How to address travel expenses
Decisions regarding the child's education, health, and upbringing
Our team understands that divorce and child custody issues are emotionally involved, and we are here to stand with you through this challenge. We work daily to ensure we give our clients the personal care, respect, and attention they deserve.
There is no need to face these proceedings alone. Contact us today to speak with a highly skilled attorney and learn how we can help you.
At What Age in Kansas Can a Child Decide Which Parent to Live With?
In Kansas, there is no specific age at which a child can decide which parent to live with. The court will consider the child's wishes, but they are not the only factor in custody decisions. The court will also consider the child's best interests, including factors such as the child's relationship with each parent, the stability of each parent's home, and the child's educational and extracurricular needs.
The older the child is, the more weight the court will give their wishes. However, the court will always consider the child's best interests, even if their wishes are not in their best interests.
If you are going through a divorce or separation in Kansas, speaking with an attorney who can help you understand the custody process and protect your rights is essential.
The Kansas statutes state that the court shall consider the child's wishes "if the child is of sufficient age and capacity to express a preference." The court will also consider the child's "emotional ties with each parent," the "child's adjustment to his or her home, school, and community," and the "mental and physical health of all parties involved."
The court will make a custody decision in the child's best interests. The court will not automatically grant custody to the parent that the child prefers. Instead, the court will consider all the factors involved in the case and make a decision that is in the child's best interests.
Why You Need a Wichita Child Custody Attorney
Trying to navigate the legal system alone can leave you frustrated and overwhelmed. You may miss critical filings or not realize the full extent of your rights.
Having an experienced attorney can be helpful for legal matters such as:
We make it as easy as possible for you to meet with us, with evening and weekend hours by appointment as well as flexible meeting locations.
If you are interested in setting up a free fifteen-minute consultation regarding a child custody issue, we are ready to help. Contact us at

(316) 842-4014

today!