Wichita Child Support Lawyers
Child Support Attorneys Protecting Our Clients Rights In Sedgwick County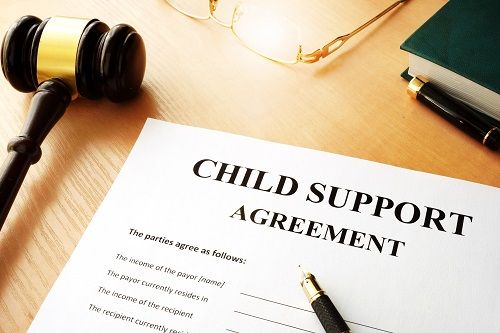 When it comes to making decisions that can affect your child's life and future, emotions tend to run high. Whether you are dealing with the initial filing of a child support petition, or a modification of an existing child support order, having experienced and objective Wichita divorce attorneys on your team can help to ensure your child is getting everything they need.
At Beall & Mitchell LLC, we can take a tough stand in the courtroom on your behalf. We are here to walk you through these issues and ensure that you have everything you need as you navigate your case.
Are you dealing with child support issues? Call Beall & Mitchell LLC at (316) 842-4014 or contact us online to meet with our child support lawyer in Wichita!
Essential Support for Your Child Support Case
Some of the things we can help you with your child support case include:
Filing or answering a petition for child support
Establish paternity
File documents that prove income
Subpoena the other parent's financial information
Educate you on the factors the court will consider when setting a level of child support
Explain child support enforcement options
Explain the tax consequences of child support
Negotiate with the other parent to reach an agreement or represent you in court
How Is Child Support Determined in Kansas?
Both parents are required to provide financial support to their children, but generally, one parent pays support to the other parent. In most cases, the parent who is awarded less custody time with the child will pay support. Child support in Kansas is calculated using the statutory guidelines established by the state.
What Factors Can Affect Child Support Payments?
Factors that affect child support payments include:
Gross income of both parents
Cost of health insurance
Childcare costs
Number of children to receive support
Our Wichita Child Support Lawyers Have Decades of Combined Experience
At Beall & Mitchell LLC, our highly knowledgeable Wichita family law attorneys can help you understand all of your options and make the decisions that are right for you and your child.
Whether you are responding to a child support petition, filing a child support request, or looking for options to collect child support payment or amend your existing arrangement, we are here to help.
Contact our child support lawyers at Beall & Mitchell LLC today for a free fifteen minute consultation!